Dance the night away to Live Music!
Classic Christmas tunes, Old Favorites, Waltzes, Polkas, Swing and more!
Live and DJ'd music. The music will be tunes to dance to — songs remembered, our special favorites, and perhaps a few tunes reminiscent of days of old. The talents — Julian Adamaitis on piano, Sande Gillette on violin and Betsy Cooper on wind instruments — will play Waltzes, Jigs, Swings and more.
The Details
8:00 pm – Doors Open — music to mingle and dance
8:30 pm – Grand March/Holiday favorites
8:40 pm – The Music of Adamaitis, Gillette and Cooper
9:40 pm – Dance Performances
10:00 pm – The Music of Adamaitis, Gillette and Cooper
11:00 pm – Closing Ceremony
11:00-11:30 pm – DJ'd music
This schedule is subject to minor changes.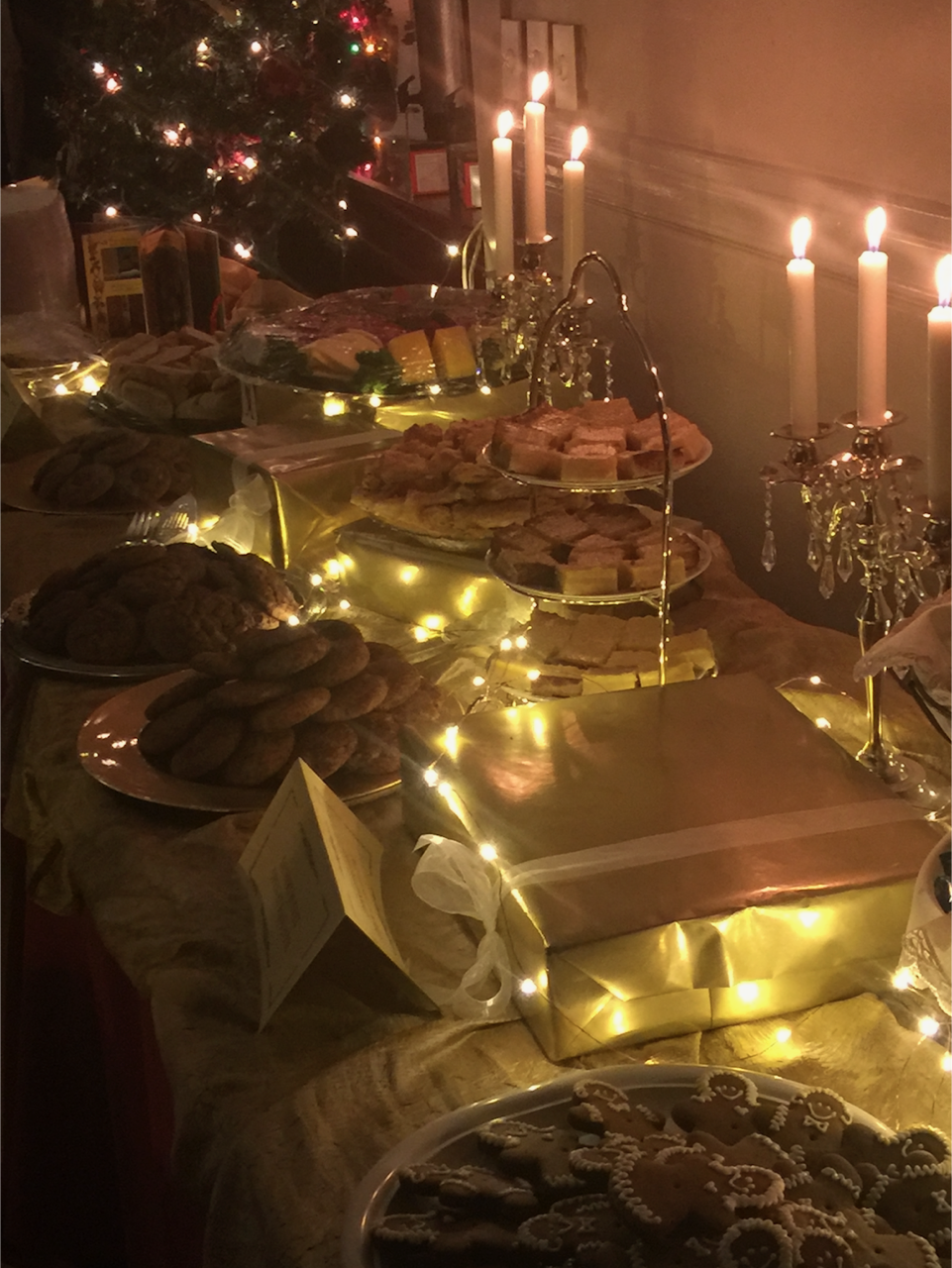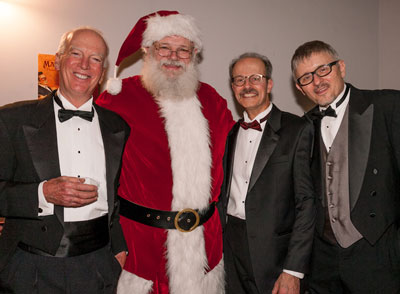 Dessert Buffet
Coffee, Tea and Beautiful Treats. A no-host bar will be available as well.
Tickets
$75/person available online or at the door.
Registration!
$150/table of 8, in addition to tickets for Ball.
Registration!
Parking
The Polish Home has a spacious lot to the north side of the building. Additional parking may be found on the street.
What To Wear?
Festive formal holiday attire — ball gowns, tea-length dresses, tuxes, dress suits and other formalwear. 'Tis the season to dress to the nines!
Special Dances
The Grand March – We lead, you walk and follow the line. This is part of most every Ball and allows the guest to see and be seen.
Glittering Christmas Ball Prep Class
▶ Last Minute, Last Chance Ball Prep workshop
Thursday, November 30th from 6:30-9:30
The Swedish Club, 1920 Dexter North. $30/3-hour workshop
We will cover Waltz, Foxtrot or Swing and One-Step or Polka. Mark your calendars — even if you are not going to the Ball, it will be a chance to add to your repertoire of dances. Go to our Registration Page under Glittering Christmas Ball to register or Email Lilli Ann that you're coming and if you're a lead or follow.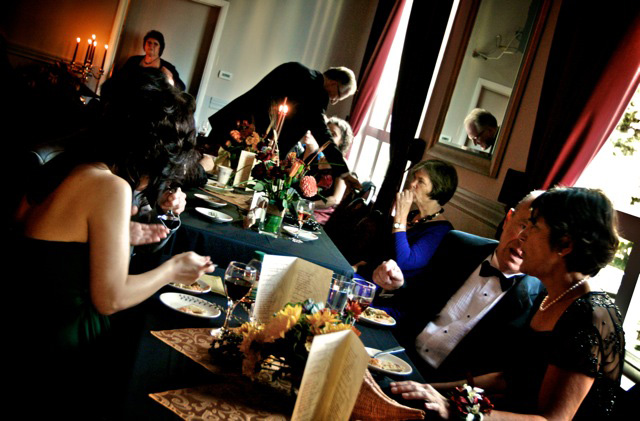 Kudos for Past Christmas Balls
" The Ball was wonderful last night...beautiful dancers, great music, dear friends, scrumptious desserts, and a delightful hostess. Thank you, Lilli Ann Carey for creating this event. " —MG
" Thank you so much for all the time, work and love that went into creating the Ball last night. It was such a beautiful evening, I'm glad I took lot's of photos to remember the event. There were so many special moments to the evening and I especially liked the send off with the little bells of joy! Nicely done! " —WC
We look forward to seeing you!
Reserve your place here.
Registration!